Programs
Squires can be active participants or volunteers in some of the Order's most successful and fun youth programs. With Knights and Squires working together, these youth programs will see increased involvement and growth.
Please click on the title of the program to view more information.
To hold the competition, your sponsoring council needs the Free Throw Championship Kit (#FT-KIT), a couple of basketballs, a hoop and a group of kids. It is a great way to get out into the public and introduce the Order to your community while providing youths with a rewarding activity that yields a chance for local, state or provincial, and international recognition. If possible, help your council get approval from the superintendent of schools to promote the program. Make a presentation to the physical education teachers to gain their support, and ask local businesses to donate food, soda, paper plates, napkins, etc., in exchange for publicity at the event and in related press releases. Squires can drum up enthusiasm about the event with their non-Squire friends as well as potential new circle members.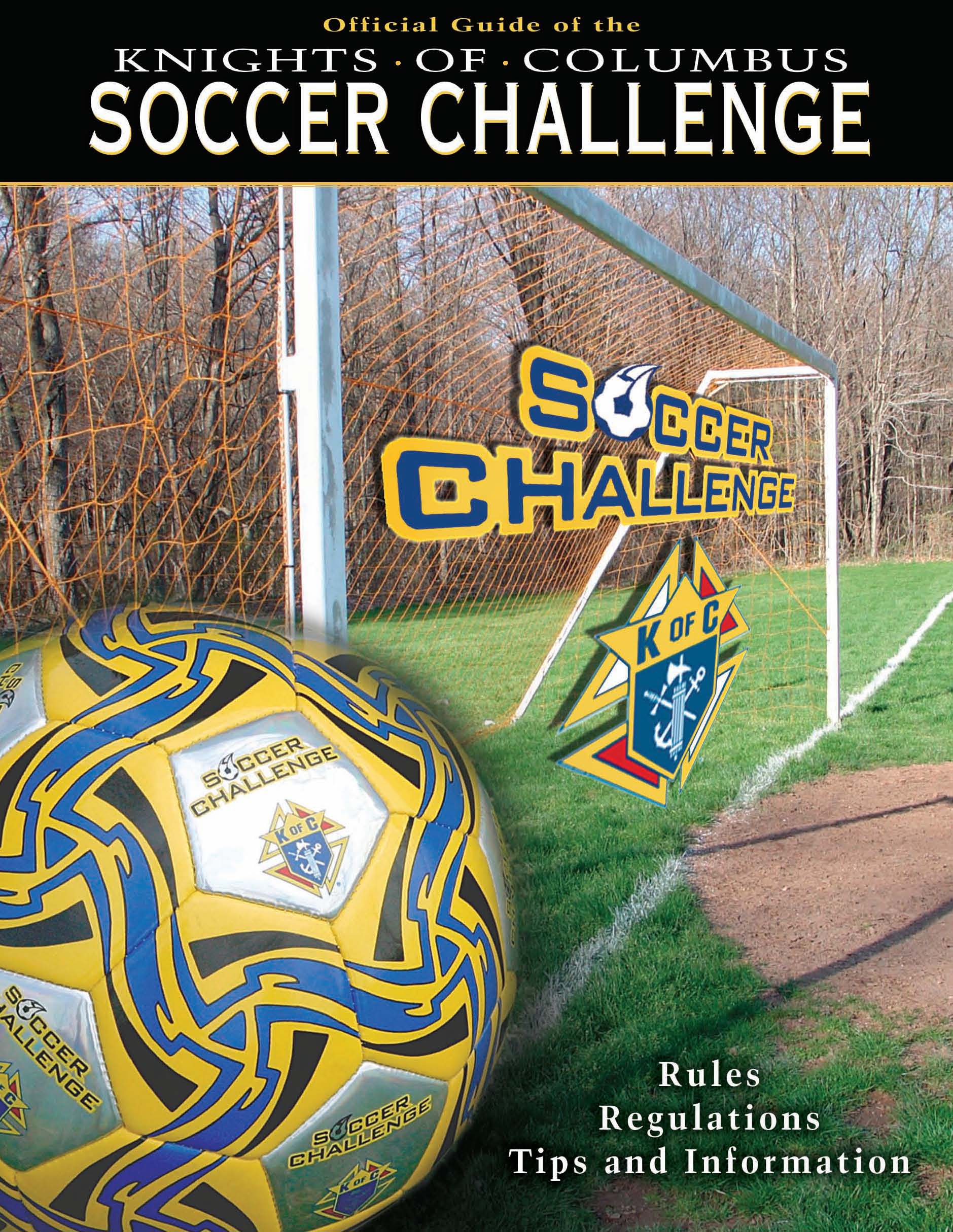 The Knights of Columbus Soccer Challenge is open to all boys and girls in your community, ages 10-14, each player is allowed 15 shots at the goal from the penalty line (12 yards from the goal). Points are awarded depending upon the area of the scoring zones through which the ball passes. Spread the word about the competition among your friends.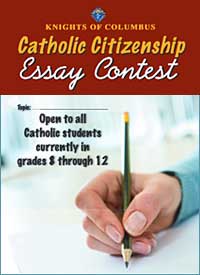 Catholic Citizenship Essay Contest
Today's Catholic youth will become the Catholic adults of tomorrow. By their actions and decisions, today's young Catholics will play a major role in the future direction of the Catholic Church. As Knights, it is our obligation to fight for the Church; it is of paramount importance to strengthen the foundation of Catholic principles and teachings in the hearts and minds of the youth.
The Order encourages all councils and assemblies to sponsor the Knights of Columbus Essay Contest at Catholic schools in their communities. The essay contest is a creative way to encourage young people to become citizens who are firmly grounded in the Faith.
The contest is for all Catholic students graduating from elementary and high schools in this school year. The theme of the essay contest is "The Importance of Religious Freedom." The contest opens the doors of young minds, enabling the entrants to be creative, thoughtful and introspective in their work.
Substance Abuse Awareness Poster Contest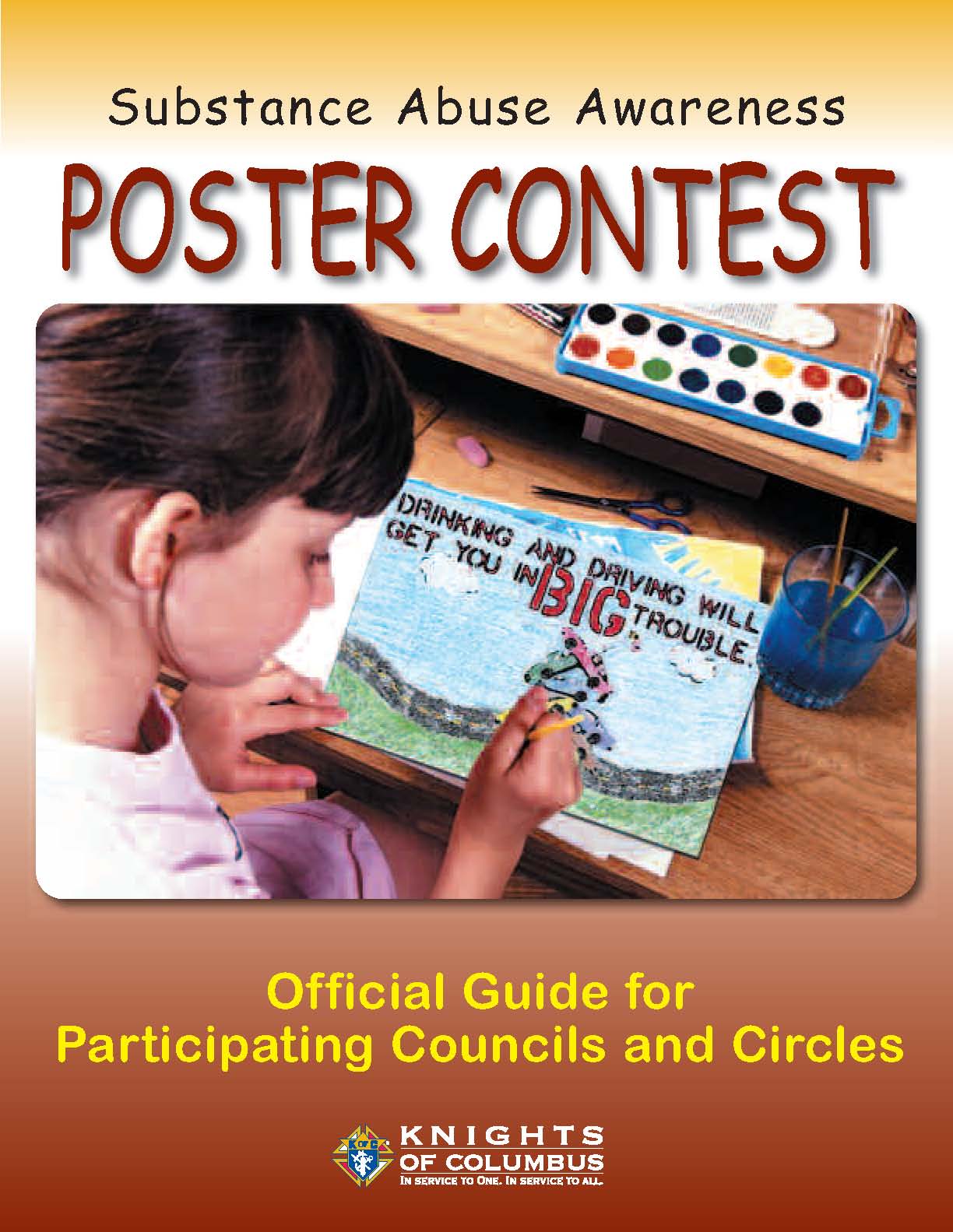 Conducting a Knights of Columbus Substance Abuse Awareness Poster Contest is an excellent way to get the young people of your community involved in addressing issues that directly affect them. It is fun and easy to conduct.
Fun because of the opportunity to witness the creativity and optimism of the young people in your community.
Easy because you can tap into existing structures like schools, CYO's, Squires circles, etc., to do a lot of preliminary work. It can also provide excellent local, and potentially international, publicity for the council.