A Symbol of Suffering, of Unity, and of Hope
2/12/2016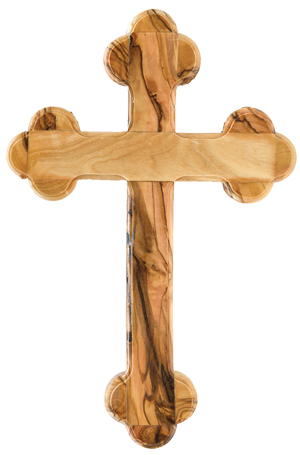 Christians in the Middle East continue to face persecution and extinction simply for their belief in Jesus Christ. Their fate, however, has largely been ignored by the secular media.
We encourage councils to raise awareness of the refugees' situation through the Solidarity Cross Program. Through this program, councils can use this form to order 5-inch olive wood crosses ($5 each, minimum order of 10), crafted by Christians in the Holy Land. They then sell the crosses in their communities for a suggested donation of $10 each, donating the net proceeds of the sale to the Christian Refugee Relief Fund. To show the importance of this program, the Supreme Council counts the sale of 50 or more crosses as fulfilling two service criteria under the Church Activities section of the Columbian Award.
To participate, please contact the Supply Department at 203-752-4214 or supply@kofc.org. When sending your council's check to the fund, please make it payable to "Knights of Columbus Charities, Inc." and write "Persecuted Christians Solidarity Crosses" on the memo line.
Work with your parishes to arrange special Masses or prayer services for the refugees. Members of the community who have purchased crosses may bring them to the prayer service for a special blessing.
Thank you for helping the Knights of Columbus to stand in solidarity with our persecuted brothers and sisters through participation in this program.