The Order encourages all councils and assemblies to sponsor the Knights of Columbus Essay Contest at schools in their communities. The essay contest is a creative way to encourage young people to become citizens who are firmly grounded in the Faith.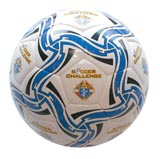 Now is the time to order your Soccer Challenge Kits for your council competititions in September.  Click on the title above to learn more about the Soccer Challenge.  District Deputies should start preparing for their district competitions and order your kits.  Also, order your district medallions by calling (203) 752-4016. 
Recruiting new members is essential to the continued growth and well-being of your council and the Order. Offering a man membership in the Knights of Columbus gives him the opportunity to improve his own life and his community. Membership allows him to experience the fraternal bond that Knights share while growing closer to his family and faith.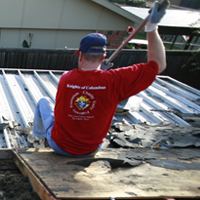 The Service Program is designed to establish each council as an influential and important force within the community, elevate the status of the programming personnel, provide more meaningful and relevant programs of action, establish direct areas of responsibility, build leadership, and ensure the success of council programs.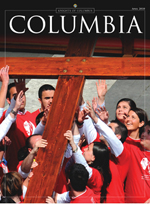 Keep yourself informed by reading the latest handbooks, magazines, newsletters and reports
Publications
The dream of Father Michael J. McGivney was to have a council presence in every parish is our daily focus
The Virtue That Attracts
What is the debt brother Knights owe each other? Justice is the cardinal virtue of giving what is due to others. Because the debt owed others is not always fixed or certain, St. Thomas Aquinas enunciated the concept of moral debt. Moral debt refers to the goods and resources that belong to one, but are owed to others. Thus, religion, piety, respect, gratitude and patriotism are potential parts of the virtue of justice, with a moral indebtedness to the source from which favors have been derived. Truthfulness, liberality and friendliness are likewise potential parts of justice derived from a moral indebtedness to the natural order of relationships in society. 
This month's Chaplain's Report
State Chaplains Meeting