Coats for Kids and Food for Families Programs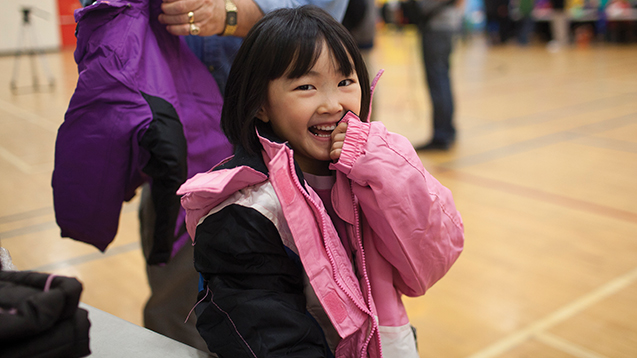 Much of our charitable work, of course, happens right in our own backyards. Participation in our Food for Families and Coats for Kids programs continued to grow this year. More than 800 councils participated, donating a total of nearly 2.4 million pounds of food for families in need, and individual Knights donated more than 292,000 hours of their time in the food drives. California councils were especially active, putting in over 55,000 hours of volunteer time and donating more than 700,000 pounds of food to families in need.
One especially noteworthy effort was launched last year by members of Council 2171 in Tillamook, Ore. At the urging of council member Don Armstrong, who maintains a large garden next to his house, they established a council vegetable garden. They planted potatoes, as well as carrots, cabbages, corn and squash as the season went on. Over the duration of the season, they used the garden to provide more than 14,280 pounds of fresh food for the hungry.
The 40 Cans for Lent food program begun by Council 8306 in Helotes, Texas, was copied by councils around the United States and expanded tremendously this year. Those without enough food to eat have benefited directly from this excellent program.
As part of the Knights of Columbus Coats for Kids program, councils all across North America purchase new winter coats for children in need.
Through our Coats for Kids program, 725 local councils distributed 32,508 coats to children in need throughout the United States and Canada.