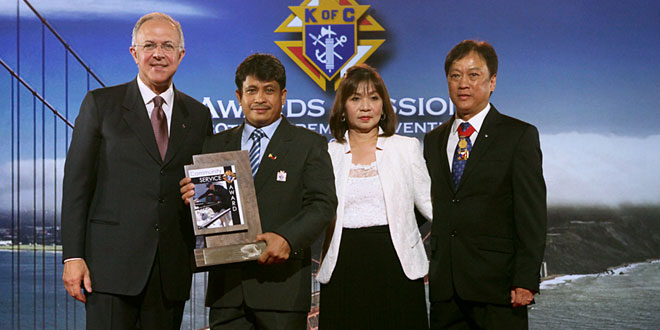 2012 International Community Activity Award (Tie)
In response to the introduction at last year's supreme convention of the Order's Second Responders Program, the members of Our Lady of Pillar Council 14569 in Morong, Bataan, Luzon, took on the task of organizing, training, equipping and deploying Knights of Columbus Disaster Response Teams (KCDRT) as both first responders and second responders.
The 43 volunteers completed ten days of intensive cross training in disaster search, rescue and recovery operations. Training was done by the Philippine Red Cross, along with the Philippine Navy, Air Force, National Police and the local fire department.
The organizers of the program said its goal is to provide compassionate and efficient disaster response to save lives, to ease suffering and to minimize damage during disasters.
International Community Service Award (Tie)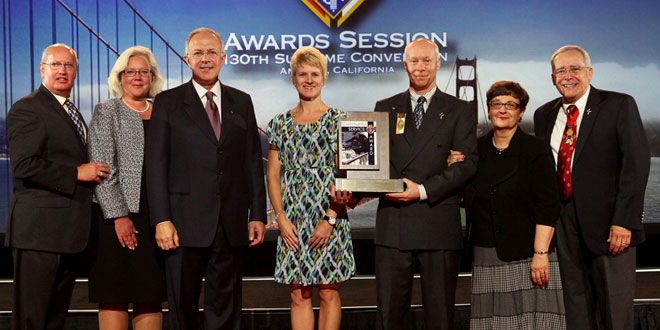 When Joplin, Missouri was hit by an EF-5 tornado one third of the city was destroyed in a mile-wide swath of 200+ mile-per-hour winds in only 32 minutes. The response by Joplin's Father Harter Council 979 was immediate.
Initially, with power and communications severely impacted and one of the two local hospitals destroyed, the Knights assisted FEMA with triage set-up in the Joplin Memorial Hall and a local Catholic high school. They also assisted search-and-rescue teams in the search for survivors. When the only remaining Joplin Catholic Church held community Masses on the weekend following the tornado, in two days time the Knights arranged for tables and chairs, and prepared meals for all Mass attendees.
After search-and-rescue operations were completed and relief efforts began in earnest, the Knights were still there, assisting with salvage, transportation for the elderly and disabled, shelter for the temporary homeless and visiting relief workers, and coordination of donated items that came in from across the country. When one of the relief workers was asked how such a monumental relief effort could be done, she responded, "Don't worry, the Knights of Columbus will be there."