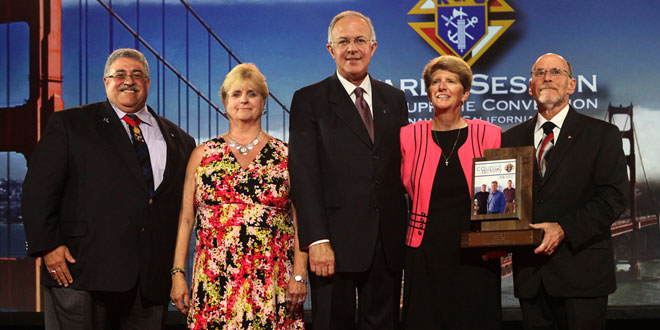 2012 International Council Activity Award
In order to promote active participation and membership retention, St. Charles Council 12497 in St. Charles, Illinois, created a mentoring and orientation program for new members called the "Knights Advocate" Program.
Each new member, called a "Columbian," is partnered with a mentor, called an "Advocate." Each mentor receives training from the program director and retention chairman. These mentors develop friendships with new members, personally invite them to participate in meetings and council activities, and ensure their effective integration into the council by making social introductions.
Within the first six months of recruitment, each new member participates in an orientation. This acquaints each brother Knight with the mission of the Order, the benefits of membership, the history and organizational structure of the council, and council activities. Since it instituted the "Knights Advocate" program more than 18 months ago, St. Charles Council has experienced a 95 percent success rate in retaining new members.