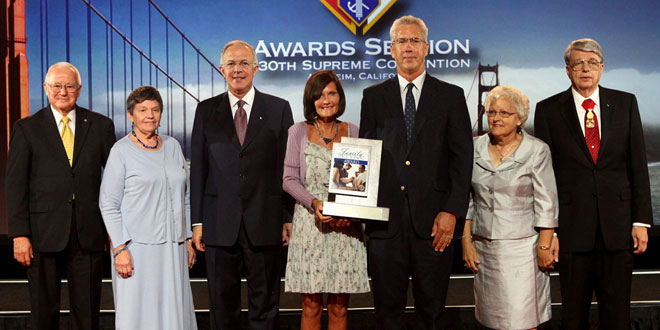 2012 International Family Activity Award
Saint Aloysius Council 13142 in Yoder, Indiana, located at St. Aloysius parish, donated $3,000 worth of Christmas presents to 100 children with incarcerated relatives. The council presented the gifts at a Christmas party they hosted. The event included a live band, photos with Santa Claus, and a Christmas card making station.
The council worked with Angel Tree Christmas ministry run by Prison Fellowship, a Virginia-based nonprofit organization, to conduct the program. Each gift given contained a personal message from the imprisoned relative to the child. This made it possible for one father who was recently released to connect with his daughter.
When he came home from prison, he noticed she had two (Angel Tree) labels with (his) personal message taped on the wall beside her bed. Twenty-nine council members contributed about 86 volunteer hours to the program. The council received support from two local councils who sponsored ten of the one hundred children who received gifts. In addition, the local Fourth Degree assembly contributed $200 to offset the cost of the meal.