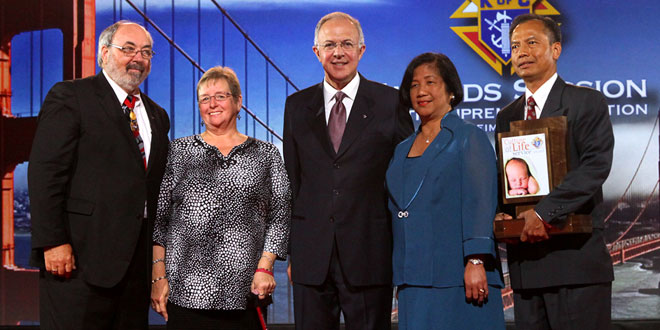 2012 International Culture of Life Activity Award
As part of the international "40 Days for Life" campaign, Archbishop Duke Council 6855 in Richmond, British Columbia, organized two 24-hour prayer vigils in front of a local women's hospital and health centre/abortion clinic. The council's pro-life chair-couple spearheaded the effort to promote the campaign and sign-up parishioners and brother Knights.
On November 6, 2011, council members prayed in front of the clinic in shifts for 25 continuous hours. As a sign of solidarity with their courageous public witness, they were joined by Archbishop Michael Miller. On March 25, 2012, Knights kept vigil for 24 hours. Ninety council members participated in this project, which helped to encourage the pro-life efforts of other parish ministries, including the Catholic Women's League, the St. Vincent de Paul Society, and the Legion of Mary.