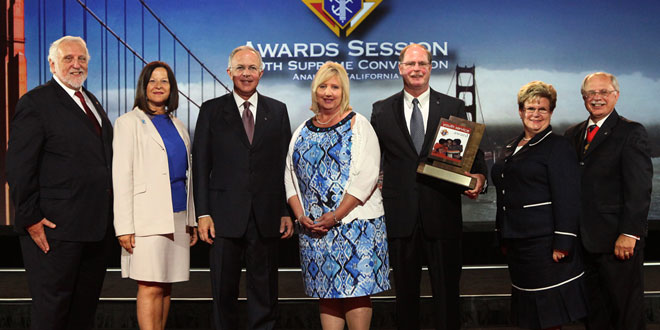 2012 International Youth Activity Award
The goal of the Children's Peace Project was to foster unity in Christ among Middle East and Western Christians.
To do this, the members of St. Louis Guanella Council 3092 in Chelsea, Michigan, sponsored a variety of projects, including hosting five students and a teacher from Palestine, sponsoring the education of a student at a Holy Land Christian school, supporting Christians in the Holy Land through ongoing gift sales, and conducting a Mass and reception for His Beatitude Fouad Twal, Latin Patriarch of Jerusalem.
Father William Turner, council chaplain, had a vision of hosting high school students from the Holy Land through the Holy Land Ecumenical Foundation, and the Knights of Columbus made his vision a reality. Council families served as host families for the students, whose trips were financed through fund-raisers conducted by the council. Patriarch Twal visited after the students had returned home, in recognition of the contributions of the council in fostering unity and solidarity.