Patriotic Degree Liaison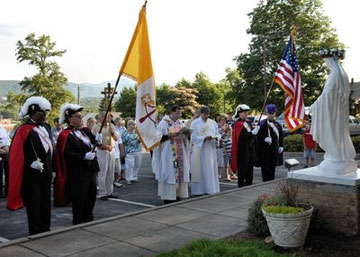 The only real source of new members that your assembly can draw from is that of the local council. That is why it is imperative that your assembly is visible to those prospect Sir Knights in your area.
One way to make your assembly more visible is to appoint a Patriotic Degree liaison, or representative within each local council assigned to the assembly.
The liaison can answer any questions they may have during a meeting and encourage Third Degree members to join the Patriotic Degree. Here are the steps to appointing a liaison:
The faithful navigator should review the roster of each council and identify those members who are proven recruiters, sales oriented and who know the Patriotic Degree quite well.

Notify the local grand knight that the liaison will attend council meetings as a representative of the assembly, to update members: on assembly events, activities, Patriotic Degree membership, future scheduled exemplification dates, and answer any questions.

Be sure that the liaison has ample supply of Patriotic Degree promotional flyers and Membership Documents (#4). 
Growth and Initiatives