| | |
| --- | --- |
| Standard & Poor's Describes Knights of Columbus Insurance as 'Extremely Strong' | |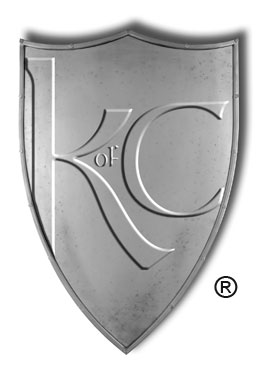 For 17 years in a row, Standard & Poor's, the prominent, independent financial analysis and ratings firm, has ranked Knights of Columbus Insurance "AAA (Extremely Strong)." Despite a weak global economy, the Order's insurance program not only maintained this highest ranking, but set new records for sales and insurance in force.
For more than a century, Knights of Columbus insurance has provided its members with the top-quality insurance products for the financial security of their families. The Order has also maintained business and investment practices that have kept it financially stable. Knights can depend on K of C Insurance to be there when needed.
For life insurance, retirement products, or long-term care insurance, contact a local agent to learn how Knights of Columbus Insurance can become your Shield for Life.
Alongside the Order's fraternal emblem, the new shield icon will become a mainstay of Knights of Columbus Insurance advertising and marketing. Knights of Columbus insurance is offered by a North American network of more than 1,400 professional full-time agents dedicated to member service. The Knights of Columbus has nearly $75 billion of insurance in force and more than $14 billion in assets.