| | |
| --- | --- |
| Legislative Attack on Connecticut's Catholic Church Poses Threat to All Churches | |
• Legislative Attack on Catholic Church in Connecticut
• Headline Bistro Article
Supreme Knight Anderson says bill is an affront to religious liberty for all.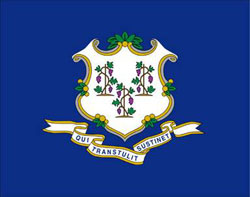 An attack on the Catholic Church of Connecticut by leaders of the state legislature's Judiciary Committee "is clearly unconstitutional and poses a danger to all religions, even though its immediate target is the Catholic Church," Carl Anderson, Supreme Knight of the Knights of Columbus, said March 9.  The organization's international headquarters is located in New Haven, Conn.
Raised Bill No. 1098 would take away all administrative authority from the bishops and priests of the Catholic Church. 
"This legislation violates both the First Amendment, by intervening in the internal affairs of the Church, and the Fourteenth Amendment because it singles out the Catholic Church for discriminatory treatment. Moreover, it will chill freedom of religion and free speech, because it sends a message to all religious leaders that they will now have to consider whether what they say will subject them to government interference and intimidation," Anderson explained.
"The power to impose structures that grant or take away authority of church leaders at the discretion of government officials is the power to intimidate and ultimately to destroy," Anderson concluded.