| | |
| --- | --- |
| Parental Notification Initiative Leads 52% to 33% among Likely California Voters | |
76% of likely California voters and 60% of "pro-choice" want significant abortion restrictions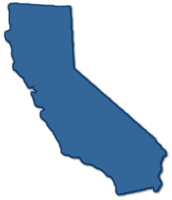 A newly released survey of California voters shows Proposition 4, a proposed law that would require a waiting period and parental notification before a girl under 18 was allowed to have an abortion - has a 19 percentage point lead among likely voters, 52% to 33%. The poll was conducted for the Knights of Columbus by the Marist College Institute for Public Opinion between September 28 and October 5, 2008.
The survey shows that Proposition 4 has majority support among women (55% to 31%), Latinos (61% to 27%), those who are married (59% to 25%) and those age 45 and older (55% to 28%). The initiative also leads among men (49% to 34%). Those opposed include likely voters 18-29 years old (52% to 41%).
The poll also shows that Proposition 4 leads by double digits in every region of California except the Bay Area, where a plurality of 48% is opposed.
Among California likely voters, 75% say that parents or legal guardians should have a right to know if their daughter is seeking an abortion.
The survey also found that 76% of Californians favor significant restrictions on abortion, including 47% who believe abortion should be restricted to cases of rape, incest, the life of the mother, or should never be permitted. Among key groups, 84% of likely Catholic voters favor significant restrictions, as do 85% of likely Latino voters, 61% of whom would limit abortion to cases of rape, incest, life of the mother or believe it should never be permitted.