Supreme Directors Tour McGivney Hall at CUA
4/7/2009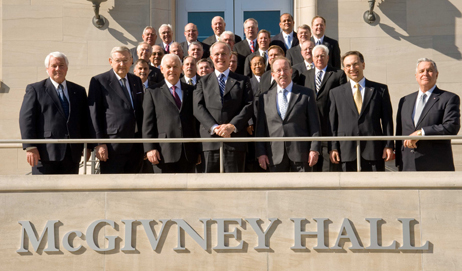 In conjunction with their quarterly meeting in Washington, D.C., on Palm Sunday weekend, members of the Board of Directors got an up-close look at McGivney Hall on the campus of The Catholic University of America.
The Order funded the renovation of the building, and it now houses the John Paul II Institute for Studies on Marriage and Family, which moved into the facility in time for the fall semester in 2008.
The Board received a detailed report on the Institute's operations from Dr. David Schindler, dean of the Institute.