George Hanna Elected Supreme Warden
11/2/2012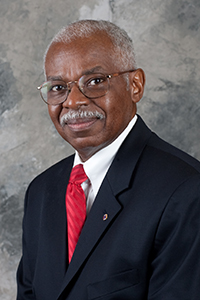 George Hanna, Senior Vice President of Fraternal Services and Past State Deputy of the District of Columbia State Council, was elected Supreme Warden by the Board of Directors Nov. 2, 2012. A Knight for 31 years, he is a member of St. Thomas Moore Council 11578 and James Cardinal Hickey Prince of the Church Assembly 2534 in Washington, D.C. Hanna served as State Deputy from 1993-95. He later served as District Master.
After 25 years of employment with the U.S. Postal Service, Hanna joined the Knights of Columbus Supreme Office staff as first a Regional Program Consultant and, in 2006, as Vice President of Fraternal Service. He was promoted to Senior Vice President two years later.
Hanna and his wife Yvonne are parents of three children and reside in Temple Hills, Maryland.