2/20/2014
The Knights of Columbus has been following the events unfolding in Ukraine. Pope Francis said: "I assure the Ukrainian people of my closeness and pray for the victims of the violence, for their families, and for the injured. I urge all parties to cease every form of violence and to pursue harmony and peace throughout the country."
In solidarity with our Holy Father, and with the Catholic Bishops and Church in Ukraine, the Knights of Columbus is asking all of our members around the world to pray the Prayer of St. Francis that there may be a renewed dialogue and respect and a peaceful resolution to the situation in Ukraine.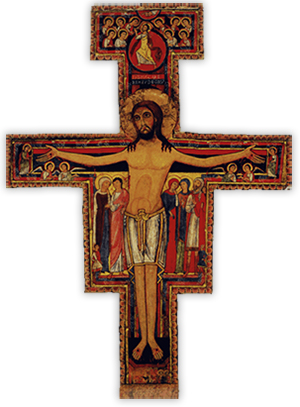 Prayer of St. Francis
Lord, make me an instrument of Thy peace.
Where there is hatred, let me sow love;
Where there is injury, pardon;
Where there is doubt, faith;
Where there is despair, hope;
Where there is darkness, light;
Where there is sadness, joy.
O Divine Master,
Grant that I may not so much seek
To be consoled, as to console;
To be understood, as to understand;
To be loved as to love.
For it is in giving that we receive;
It is in pardoning that we are pardoned;
And it is in dying that we are born to eternal life.
Download the Prayer (pdf, 143kb)