The Order encourages all councils and assemblies to sponsor the Knights of Columbus Essay Contest at schools in their communities. The essay contest is a creative way to encourage young people to become citizens who are firmly grounded in the Faith.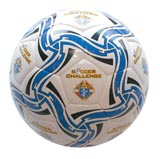 Now is the time to order your Soccer Challenge Kits for your council competititions in September.  Click on the title above to learn more about the Soccer Challenge.  District Deputies should start preparing for their district competitions and order your kits.  Also, order your district medallions by calling (203) 752-4016. 

As the fraternal year comes to an end will your council be a Star or Double Star Council? This past fraternal year we changed Star Council from a minimum of 5 new members to 3 new members for councils with membership under 50 members. Please remember, to achieve Star council status the following also need to be attained or filed by 6/30/2010:
Insurance Quota
Fraternal Survey - Form 1728
Columbian Award Application - Form SP7
Council in active status (Supreme per Capita must be current)
Between January 1 and June 30, 2013, Very Important Proposer (V.I.P.) Club members will receive double rewards points for each new member they recruit. Members will receive 1,000 V.I.P. rewards points - twice the usual amount - for each new member recruited during this six-month period.
Section 5 of the Membership Document (#100) must be completed and received by June 30, 2013 to qualify and receive points.
Become a Very Important Proposer and receive double rewards now!
Recruiting new members is essential to the continued growth and well-being of your council and the Order. Offering a man membership in the Knights of Columbus gives him the opportunity to improve his own life and his community. Membership allows him to experience the fraternal bond that Knights share while growing closer to his family and faith.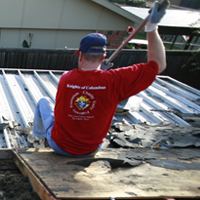 The Service Program is designed to establish each council as an influential and important force within the community, elevate the status of the programming personnel, provide more meaningful and relevant programs of action, establish direct areas of responsibility, build leadership, and ensure the success of council programs.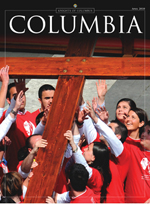 Keep yourself informed by reading the latest handbooks, magazines, newsletters and reports
Publications
The dream of Father Michael J. McGivney was to have a council presence in every parish is our daily focus
Spring is in the air, at least over here on the East Coast. The change from the bleakness and cold of winter to the newness that spring ushers in is something like the dramatic change in the liturgy of the Church from Lent through Holy Week to Easter and Pentecost. We feel a new energy of the spirit welling up within us, and we are encouraged to embrace all the opportunities the Lord offers us on a daily basis and as we plan for the future.
This month's Chaplain's Report
State Chaplains Meeting