Contraception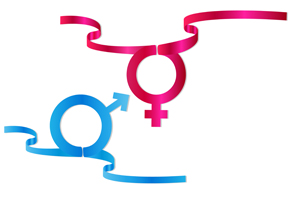 The transmission of human life is a source of great joy and at times great hardships for the married couple, especially in a culture that increasingly separates love from fruitfulness, sexual intimacy from love, and the person from his body.
The Catholic Church seeks to defend the human person and human sexuality from such a fragmented vision of love, sexual intimacy, and the person. She teaches that the human body expresses the human person's fundamental vocation to give him or herself completely in love forever. The body has a "language" proper to it: it is ordered to union between spouses and is open to the gift of new life. In the marriage act, man and woman give themselves to one another in an act of the "deepest intimacy," which involves their whole persons – including their capacity to become a mother and father. To exclude the procreative dimension from the marital act withholds an important facet of oneself from the other. It distorts the body's "language" of total self-giving, and in some sense it denies a key element of the love each spouse seeks to express in that act – an element that is closely linked to the faithful and fruitful love God has for his people.
True and authentic married love, like the love shared among the persons of the Trinity, is not confined to the loving interchange of husband and wife. The total self-gift of the spouses goes beyond itself to bring new life into being – it is co-creative.
For cases in which serious circumstances lead a couple to forgo having a child for a time for the sake of exercising responsible parenthood, the Church proposes those natural methods of birth regulation that involve "accepting the cycle of the person…and thereby accepting dialogue, reciprocal respect, shared responsibility and self-control." Unlike artificial contraception, such methods respect the "truly and fully human dimension" of human sexuality (Familiaris Consortio 32).
For all the above reasons, the Knights of Columbus stands with the Church in its rejection of artificial contraception and sterilization and legislative efforts designed to promote and fund them, either directly through governmental agencies or indirectly through private entities.
We recognize that the Church's teaching on these matters has encountered resistance from a variety of sources. At times, it appears not merely difficult but even impossible to observe the entirety of the Church's moral law of marriage.
Upon closer examination, however, it becomes evident that a married couple's fidelity to the design and purpose of the marriage act is far from a hindrance to the couple's fulfillment. It instead enriches married love, enabling human sexuality to be lived in its "fully human" and personal truth. It fosters a culture of life and of joy.