Columbian Squires
Monthly Highlight: Squire selected as a Page for State Senate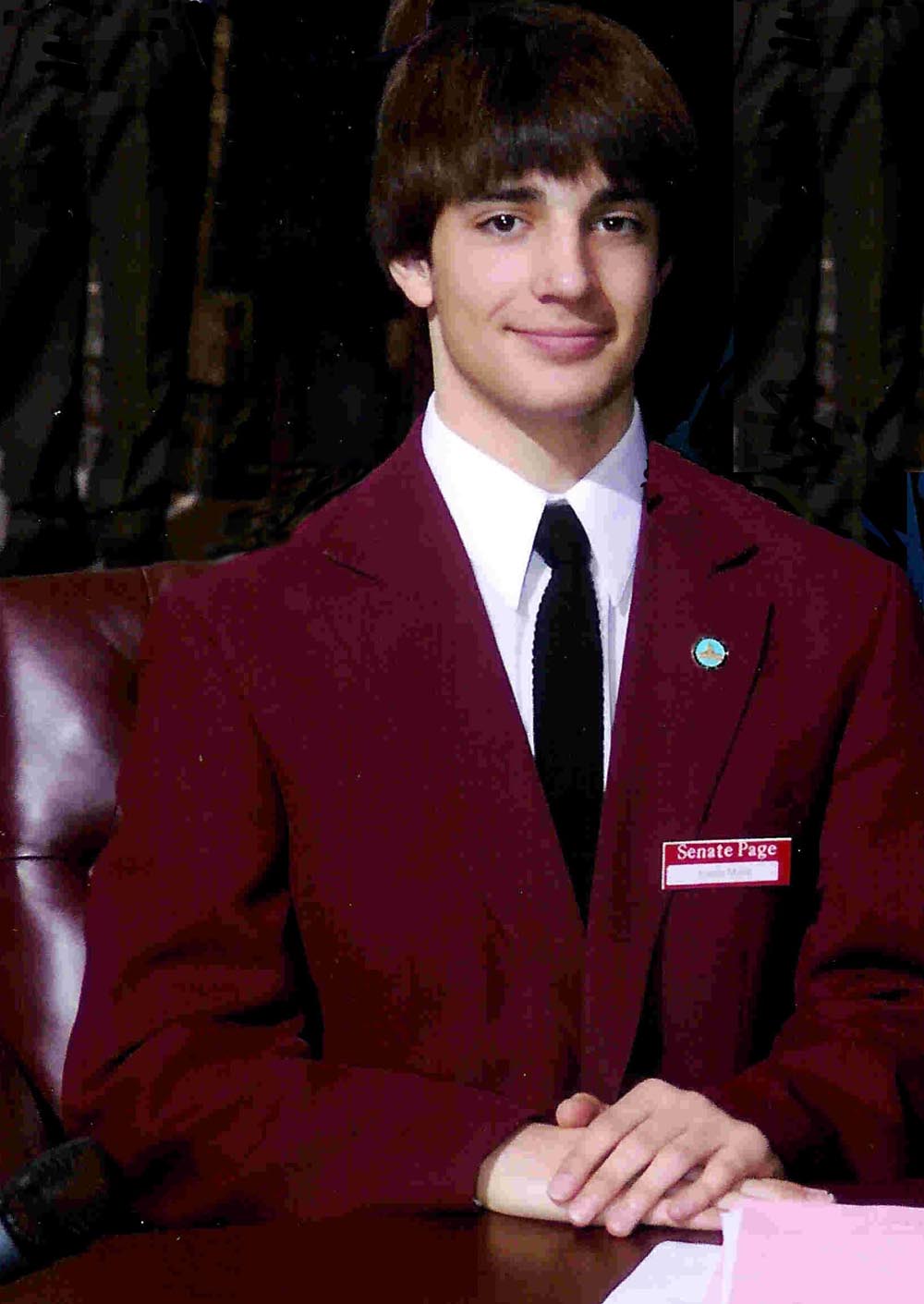 Curtis Maile, a Squire of St. Cecilia Circle 3545 in Stanwood, WA, was selected as a page for the Washington State Senate. He served in the position in January 2011. The political life seems to run in the family. His mother, Marcella Maile, served as a senate page and his grandfather, Jack Geraghty, was mayor of Spokane, WA.
Curtis is a Past Chief Squire of his circle and a past Marshal and Bursar of the Washington State Circle. In addition to that Curtis is on the track team at Stanwood High School, enjoys sailing and skiing and is working toward Eagle Scout status. The Squires Editor interview with this busy young man follows:
SE: What does a senate page do?
CM: A senate page runs documents and other errands for the senators. A page also acts as a messenger during session.
SE: How long will you serve in the position?
CM: A week.
SE:  Were you named to the position or did you apply for it?
CM: I applied.
SE: What interests you about being a senate page and what do you hope to gain from the experience?
CM: I wanted to do this because it looked like fun and I wanted to meet some important people and see how the government works. I also like the Washington capitol campus. I hope to gain more people skills and of course some more friends from other parts of the state.
SE: What was the experience like?
CM: It was great and very different. It was very interesting and fun to be on my own for a week. Pages stay with a family but are pretty independent during the week so I enjoyed being able to make some more of my own decisions.
SE: Do you think your experience as a Squire will be helpful and, if so, how?
CM: I think it was helpful because being a Past State Marshal, Bursar and Chief Squire. I already knew something of how a meeting is run. It was interesting to see the same process we use in use at the government level.
SE: Obviously you are very active in the Columbian Squires. What is your opinion of the organization and why do you think it has value for young men such as yourself?
CM: I believe the Columbian Squires is a great organization and we all go a great job with helping the people around our community and in our churches. I believe it has values because you gain a lot of leadership skill along with a greater understanding of area in your community that need help.
SE: What would you tell a young man who is considering becoming a Squire?
CM: I would tell him, that the Columbian Squires is a great organization that will help you make friends, build life skills plus it looks great on your résumé.
SE: How do you think your experience will help you later in life?
CM: Being a senate page gives me a better understanding of how our government works and how regular people can make a difference with our representatives.
SE: Finally, are you thinking about a career in politics, or do you have other aspirations?
CM: No I'm not, even though we have somewhat of a political legacy in my family with a few relatives involved in local and national politics. I am personally more of an engineering person. I plan on going to the University of Washington and taking physics classes and aerospace/mechanical engineering classes.