49th Annual College Councils Conference
September 26-28, 2014
New Haven, CT

Held annually since 1966, the College Councils Conference brings college Knights together from across the country and around the world. Attendees participate in a dynamic program of inspiring speakers, networking opportunities, and leadership training.
News:
Supreme Knight Addresses College Conference

Photos
Presentations:
Breakout presentations for pdf download

Council Management and Leadership Development

Membership Recruitment & Growth Strategy

Running Effective Charitable Programs

Best Practices in Social Media
Speakers: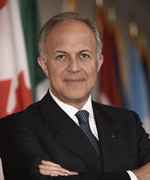 Carl Anderson
Supreme Knight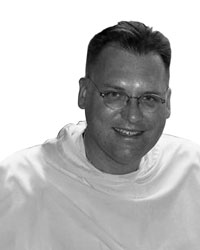 Fr. Jonathan Kalisch, O.P.
Director, Chaplains and Spiritual Development

Main Events:
Annual Awards Banquet
Training sessions, panels and mainstage presentations discussing council best practices, leadership development, and living as a Catholic gentleman
Tours of the Knights of Columbus Museum and the Supreme Office Building
Holy Mass at St. Mary's Church, the birthplace of the Order
Travel Information and Reimbursement Procedure
Conference attendees should arrange their own travel to and from New Haven, CT. The guidelines below offer advice for booking travel. For those who have additional questions, please contact us at college@kofc.org or (203) - 800 - 4807.
Travel Information and Reimbursement Procedure
Past College Conferences
For information on past college councils, please visit our College Councils Conference Archive page.