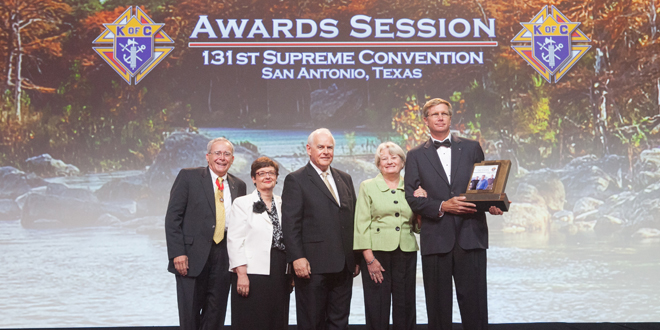 2013 International Council Activity Award
Fr. Mathaushek Council 1576 Union, Missourik, Knights of Columbus Journey for Charity Tractor Cruise - John Jasper organized a 30-mile tractor cruise to collect provisions and funds for local food banks as part of the Knights of Columbus Food for Families initiative. His council and three other councils collaborated, and drew participation from 83 tractor drivers. In addition, they invited non-Catholics who wanted their tractors blessed and inactive members who wanted to join in the effort.
The result was 1,000 pounds of food collected and $19,000 donated, which was divided up between six food pantries throughout the Franklin County, Mo., area. Over 1,200 hours were contributed by members between the four councils, thanks to Brother Jasper's efforts, and the event was featured in the November 2012 Columbia magazine.