Humanum: John Paul II Institute's Online Quarterly Review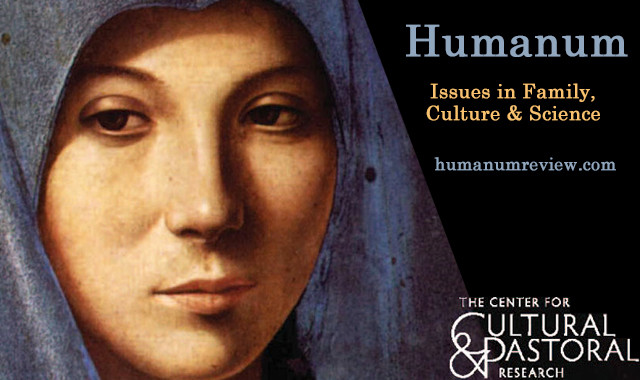 In 2011, the Center for Cultural and Pastoral Research of the Pontifical John Paul II Institute for Studies on Marriage and Family in Washington, D.C., began a free online quarterly review of books and publications addressing current issues of family, marriage, love, children, health and human life.
The name of the journal, Humanum, was chosen because each issue aims to discuss precisely what makes and keeps us human, and what does not. Articles address topics such as how we can rescue our humanity when it is at risk of being lost, particularly in its most vulnerable stages. Other topics of interest include: childhood, education, vocation, work, artificial reproductive technology, Catholicism and the future of medicine, same-sex unions, and technology in the home.
Humanum is offered to anyone concerned with the renewal of a civilization of love. Issues may be accessed at HumanumReview.com.