Flexible Premium Annuity
Click here to Find your Agent or click here to have an Agent contact you.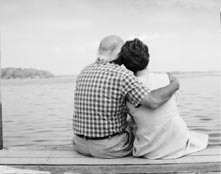 Your Portfolio's "Sure Thing!"
Take control of your retirement – establish a retirement plan of your own.  Here at the Knights of Columbus, you can open a retirement annuity for as little as $300.  Consistent and disciplined savings placed into that annuity over time can guarantee you at retirement an income that you cannot outlive.  That's right - guarantee you an income you cannot outlive.  That guarantee - and the fact that no one has ever lost money in a Knights of Columbus annuity - really will provide you with peace of mind.
As you ponder all the things that may not work out as you proceed toward retirement, think about one thing you can do to help yourself - a Knights of Columbus annuity.  It's reasonably priced ($300 to start), guaranteed, and controlled by someone you trust - you!
Call your professional Knights of Columbus agent today and talk about securing a comfortable and worry-free retirement.  Click 'Find an Agent' at the top of this page to identify your Knights of Columbus agent.
What works better for you?
Through our Single Premium Annuity, you make one payment and select the age you begin receiving benefits.

Through our Flexible Premium Annuity, you make periodic payments of as much as you want, for as long as you want.
Current rates are available by contacting your agent. Click one of the links below to hear audio or read the transcript.
Annuities: Your Portfolio's "Sure Thing!"


The Unique Benefits of Membership
Click here to learn more about our VANTAGE Single Premium Deferred Annuity