Don't CrowdFund Your Family's Future
Contact Us
Rely on a financial plan, not chance charity
This article was written exclusively for Knights.net, the members-only digital portal from the Knights of Columbus. Looking for more? Join the Knights of Columbus today.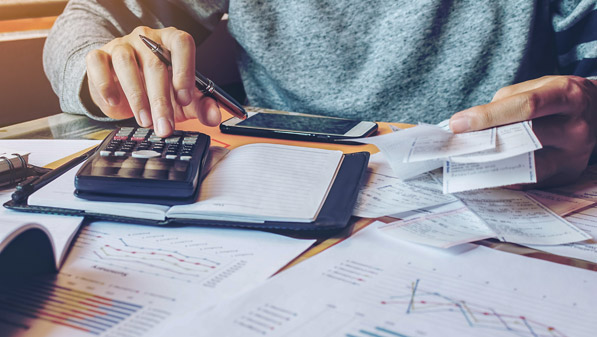 When crowdfunding was the latest thing sweeping the internet, it looked like the answer to every fundraising problem, with anyone from anywhere able to donate to a project or cause online.
Now that the buzz has subsided a bit, it is clear that crowdfunding is a great way to harness the power of the internet for charitable ends, but it is often insufficient for particular purposes. Consider the practice of raising funds for grieving families, which you may have seen more than once online. After someone passes away, a representative from the family opens a crowdfunding page to raise money to pay for funeral expenses and medical bills.
Surely this is done with the best of intentions. Yet recent studies show that the average crowdfunding memorial page raises $2,000-$2,200 — far below the average cost of funeral services. Grieving families are left to deal with the shortfall as well as the additional stress of soliciting donations, figuring out how to access the money and calculating platform fees.
As a Knight who strives to protect his family, your family deserves better. When is the last time you evaluated your life insurance coverage and made sure your family's future will not be left up to a crowdfunding page?
How Much Do I Need?
Exactly how much you need depends on your situation. There's no magic formula or set number that you can place on your life, and a number of factors must be considered: budget, income, age, number of children, age of children, mortgage, debt, assets, child-care costs and more.
The type of coverage you need is also specific to your situation. There is no one-size-fits-all approach to your life, your family and your plans for the future.
Protecting your family is about protecting their lifestyle. It's about making sure they can stay in the familiar house where you've grown together. It's about making sure your children can attend the college of their choice. It's about shielding them from the debt you carry that they shouldn't be burdened with. It's personal.
You can navigate these waters yourself, but it's always better to get reliable advice from professionals who make this their everyday mission.
As a Knight, you have a full-time, professional brother Knight field agent to call your own. His job — his mission — is to help you and your family evaluate your situation and determine how much coverage is recommended to help meet your needs within your budget.
Brother Knights serving brother Knights. It's a proven fraternal system that has helped countless families when they need it most.
So don't leave your family's future to chance charity. Protect your family the right way – and ask a brother Knight to help.
Articles