Benefits of Being a Knight
YOU CAN BECOME A KNIGHT OF COLUMBUS
FOR $30/YEAR*
*Local council dues may differ.
Join Today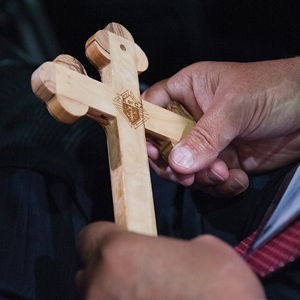 FAITH FORMATION RESOURCES
Read More
FAITH FORMATION RESOURCES
Through our web portal, Knights.net, email newsletter, and the digital Catholic Information Service library, gain access to e-books, videos, and prayer guides to help you grow in faith. Our faith formation resources cover topics from how to pray the rosary to how to interact with media and technology as a Catholic. Wherever you are in your faith journey, you'll have the spiritual weapons you need to live in today's world as a Catholic man.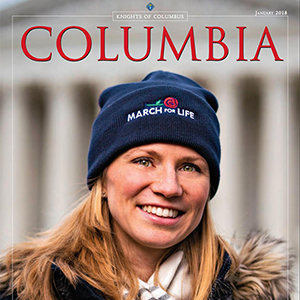 Columbia Magazine
Read More
COLUMBIA MAGAZINE
Boasting more than 1 million readers, Columbia Magazine is the award-winning flagship publication of the Knights of Columbus. Each month, members receive a printed copy that shines a light on the issues that matter the most to Catholics.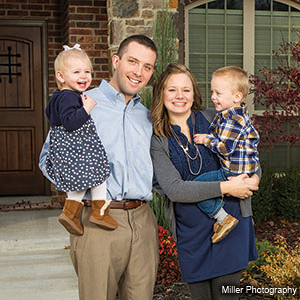 KOFC'S INSURANCE PROGRAM
Read More
KOFC'S INSURANCE PROGRAM
As a Knight, enjoy access to our highly rated insurance program. Every Knight has a dedicated brother Knight field agent assigned to him and his family and is entitled to a complementary annual financial review. Knights are eligible to purchase KofC life insurance, long-term care insurance, disability income insurance and annuity products, all backed by our ethical and faith-first business practices.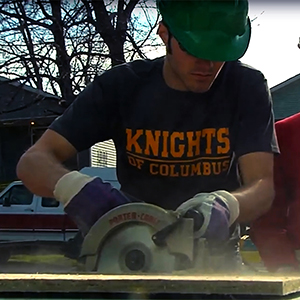 OPPORTUNITIES FOR CHARITY
Read More
OPPORTUNITIES FOR CHARITY
Knights give back to their communities and those in need around the world. Our charitable programs such as Coats for Kids, Food for Families, the Ultrasound Initiative and the Christian Refugee Relief Fund answer Pope Francis' call to serve those at the peripheries. Our partnerships with organizations like the Gary Sinise Foundation and Special Olympics amplify our mission of service. Whether you volunteer with us or lend your financial support, you can trust that your work as a Knight is making the world a better place.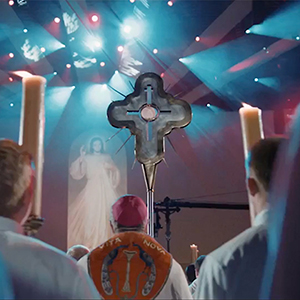 FRATERNITY OF FAITH
Read More
FRATERNITY OF FAITH
Joining the Knights of Columbus, you become part of the largest Catholic fraternity in the world. As you grow in faith, you are supported by a true brotherhood built on shared values -- and on a shared desire to be the men God has called you to be. Join your local council for even more support from Catholic men in your own neighborhood.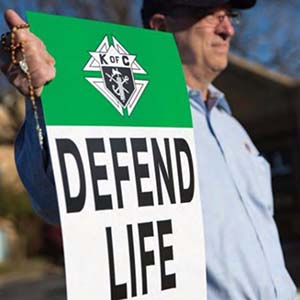 STANDING UP FOR THE TRUTH
Read More
STANDING UP FOR THE TRUTH
When you join the Knights of Columbus, you join 1.9 million men around the world stand up for our Catholic faith in the public sphere. You'll get access to the information you need to stay informed and make an impact in matters of life, family, and religious liberty.
DISCOVER
KOFC
You feel called to do more, to be more. The Knights of Columbus has been helping men live out their faith since 1882. Discover our rich legacy and explore the many ways being a Knight can change your life!
DISCOVER KOFC
JOIN
ONLINE
Ready to become a Knight today? Join us in minutes with our simple online application. Get access to great resources to help you lead with faith, protect your family, serve others and defend your values.
JOIN ONLINE
YOU'RE
A MEMBER
Soon after you join, your local field agent --a brother Knight --will contact you to welcome you and talk about our history and your member benefits. If you're also interested in joining a local council, let us know, and we will help you begin the process.
YOU'RE A MEMBER
GET
INVOLVED
Once you're a member of the Knights of Columbus, you'll have opportunities to get involved in charitable work, be able to keep up with issues important to Catholics, and find fraternal events near you, all through Knights.net, our online portal.
GET INVOLVED
JOIN
A COUNCIL
Take the next step by joining a local council. Councils are active in their parishes and communities, organizing faith formation and charitable events throughout the year. With a council, you truly experience a brotherhood for good! Indicate you're interested in council life on your online application, and a local brother Knight will contact you to begin the process.
JOIN A COUNCIL
WHAT HAPPENS NEXT?
Join today
SUBSCRIBE TO LEARN MORE
Not ready to join yet? Subscribe to our email list
Submit
Email is required.
Invalid Email Address.