Membership Experience
DO MORE, BE MORE
As Catholic men, we are called to do more. The Knights of Columbus can help you answer that call. Your membership connects you with opportunities to make an impact in your community and gives you access to resources to help you grow deeper in faith and stay informed about the issues Catholics care about. You'll also have exclusive access insurance and financial planning products to help you protect your family.
JOIN TODAY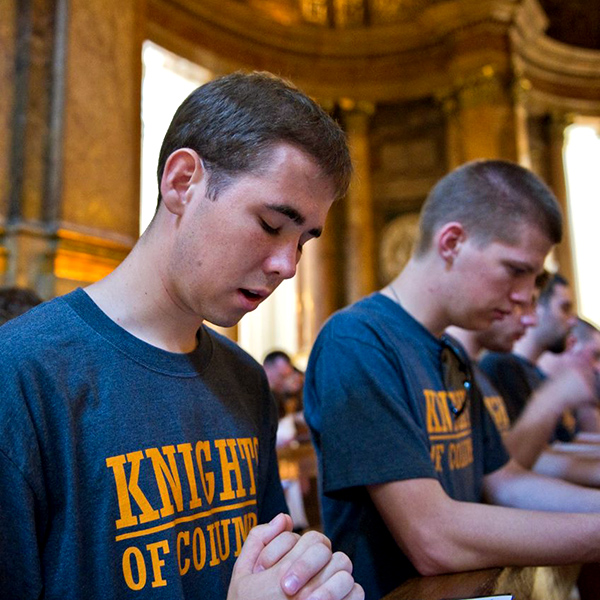 Faith
Knights are committed to weekly mass, daily prayer, and building a community of faith. Your membership gives you access to faith-strengthening resources to help you draw closer to God and put your faith into action.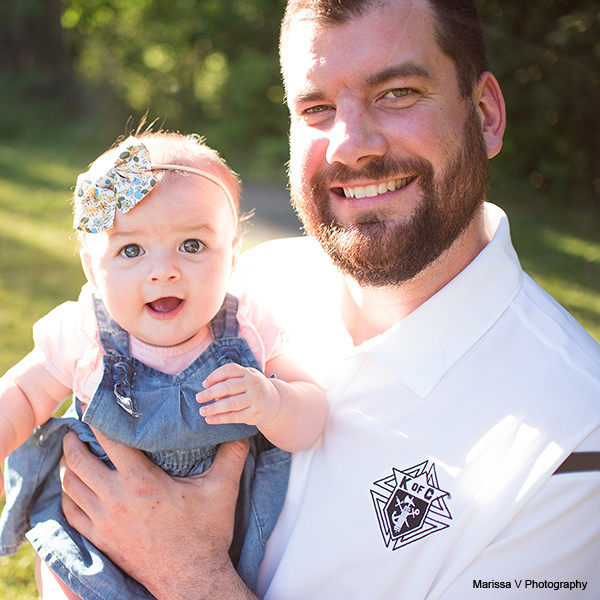 Protect
Knights have access to top-quality insurance and retirement products that are backed by Catholic ethics and principles. You'll have all the tools at hand to build a secure future and achieve peace of mind for yourself and your loved ones.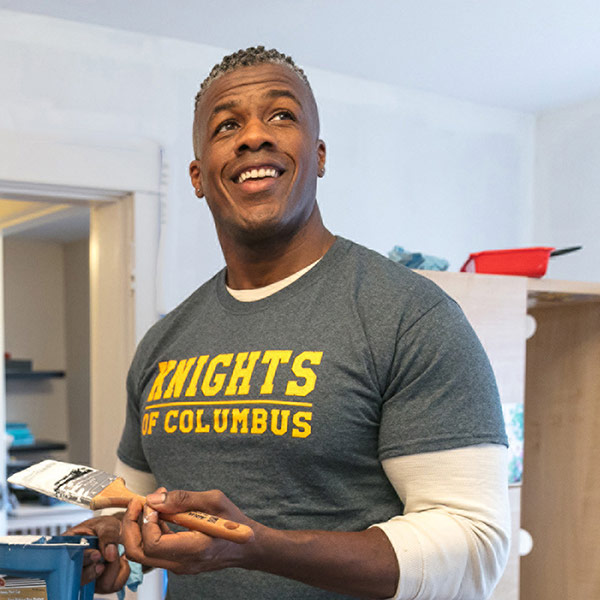 Serve
Knights are called to serve their communities and make an impact. You'll have opportunities to get involved in local, national, and international charitable efforts with your fellow Knights of Columbus when you join online.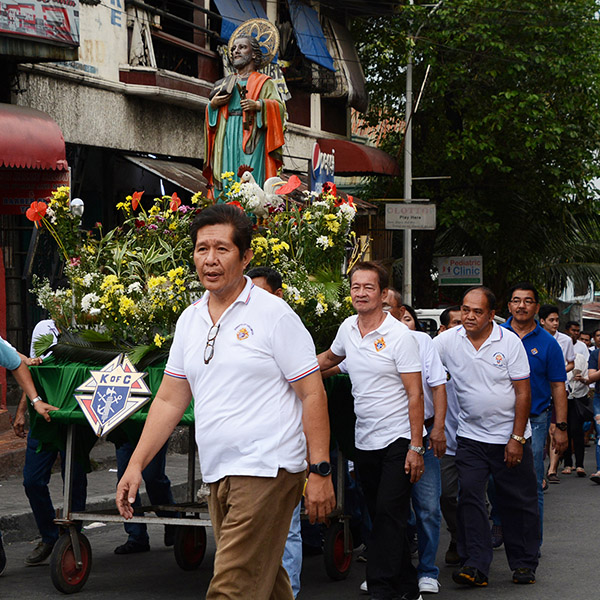 Defend
Knights speak up for what's right in the name of the faith. Your membership provides you with all the tools you need to stay informed and support the issues that matter.
TAKE YOUR MEMBERSHIP TO THE NEXT LEVEL, JOIN A COUNCIL
As part of a council, you'll be able to serve your parish and community directly with the support of a fraternity of brothers who share your faith, your values, and your desire to live with purpose. Simply indicate that you're interested in joining a council when you fill out our online application and a local Knight will contact you.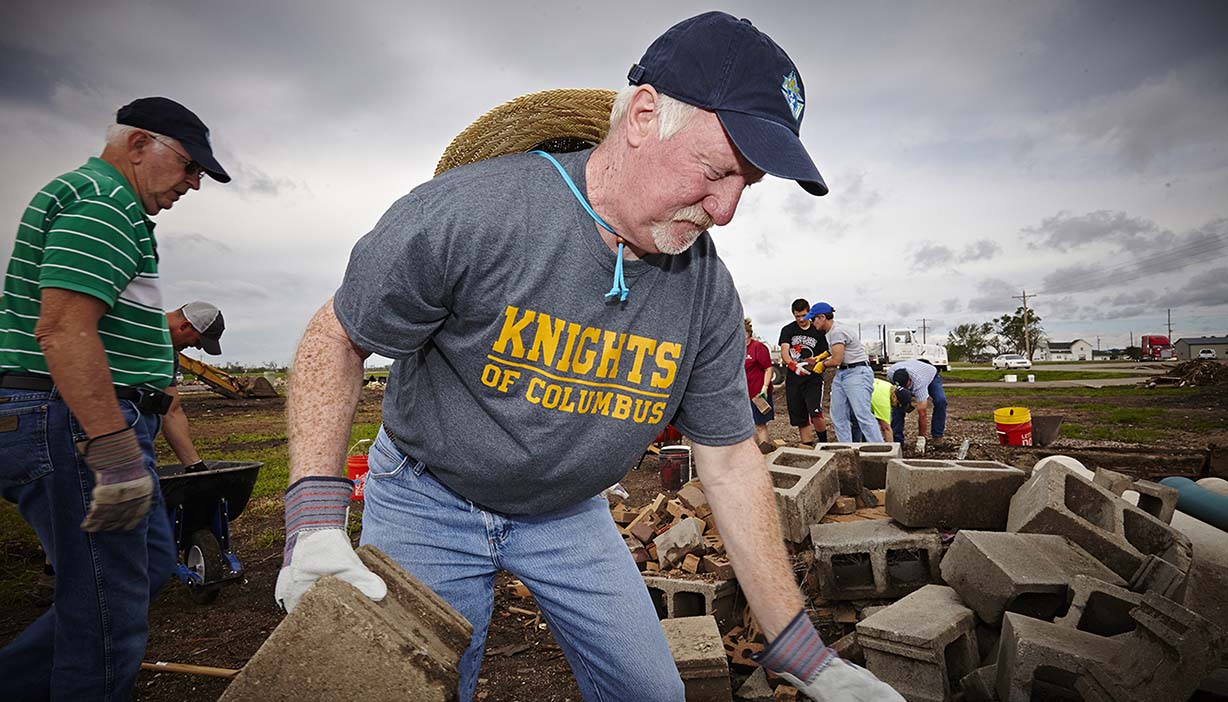 START YOUR JOURNEY
You can begin your journey in just a few minutes when you fill out our online application to become a Knight. When you join online, you'll instantly gain access to Knights.net, our online portal that is home to faith formation resources, news from Knights around the globe, important information on issues important to Catholics, and a calendar to keep you in the know.
DISCOVER
KOFC
You feel called to do more, to be more. The Knights of Columbus has been helping men live out their faith since 1882. Discover our rich legacy and explore the many ways being a Knight can change your life!
DISCOVER KOFC
JOIN
ONLINE
Ready to become a Knight today? Join us in minutes with our simple online application. Get access to great resources to help you lead with faith, protect your family, serve others and defend your values.
JOIN ONLINE
YOU'RE
A MEMBER
Soon after you join, your local field agent --a brother Knight --will contact you to welcome you and talk about our history and your member benefits. If you're also interested in joining a local council, let us know, and we will help you begin the process.
YOU'RE A MEMBER
GET
INVOLVED
Once you're a member of the Knights of Columbus, you'll have opportunities to get involved in charitable work, be able to keep up with issues important to Catholics, and find fraternal events near you, all through Knights.net, our online portal.
GET INVOLVED
JOIN
A COUNCIL
Take the next step by joining a local council. Councils are active in their parishes and communities, organizing faith formation and charitable events throughout the year. With a council, you truly experience a brotherhood for good! Indicate you're interested in council life on your online application, and a local brother Knight will contact you to begin the process.
JOIN A COUNCIL
WHAT HAPPENS NEXT?
JOIN TODAY
SUBSCRIBE TO LEARN MORE
Not ready to join yet? Subscribe to our email list
Submit
Email is required.
Invalid Email Address.